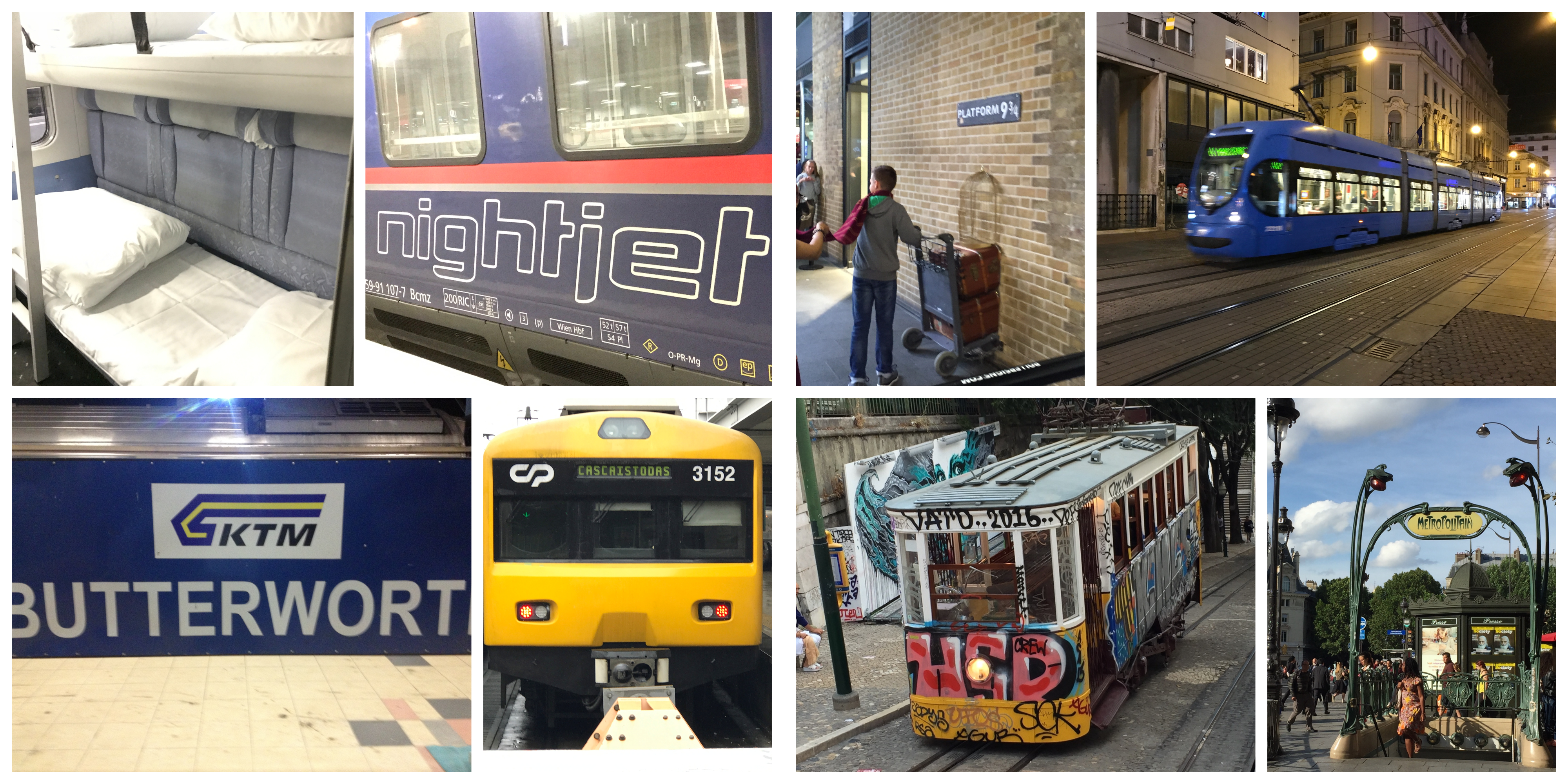 To determine my option to go from Point A to Point B anywhere in the where, I use the following two sites extensively.
Rome to Rio — claims to show you how to get anywhere.  The strength of this website is it will give you options and expected costs to go from Point A to Point B.  It also provides you with the frequency of particular mode of transportation and sometimes with timetables.  Obviously, it works better with popular locations.  Although you could book your ticket via links provided by Rome2Rio, I find I often get better prices if I try different booking sites.
Google Maps — You can use Google Map to determine how to get from Point A to Point B.  With most major cities, Google Maps will provide you with the timetable for local trains and buses.  For example, if you need to take a bus from where you are staying to a particular site, Google Map is a good tool to show you how to get to the bus stop, when you can expect next bus, the estimated length of travel time and approximate cost.
—————————————————
Train Travel
Typically, it is expensive to travel in North America.  It is not the case in Europe or Asia where passenger trains are very popular.  Geography and population density has a lot to do with that.  As a rule, the earlier you book a train ticket, the cheaper it is.  If you are travelling for a longer period of time and for multiple countries in Europe, you should consider purchasing a pass such as Eurailpass or countries specific rail passes.  In general, if you are under 26, you can purchase a Youth Pass in Europe.  Rail passes tend not to be cost effective in Eastern Europe where train tickets are usually inexpensive.
For various European Rail passes, Rick Steves' has an excellent page on the topic.
Sleeper trains
Years ago, overnight sleeper trains between major European cities were very popular because it saved traveller time and money.  Most sleepers are bunk beds and rooms may have 1, 4, or 6 berths.  However, with the advent of discount airlines, many of the overnight train services have been terminated because it is often cheaper to fly.  In March, 2018, I did take an overnight sleeper train from Munich, Germany to Zagreb, Croatia.  I booked the ticket about six weeks ahead and the cost was €39.  Not bad for an 8 hour journey with a bed.
Types of Trains
High-speed trains in Europe can be found in Western Europe and the newer generation of trains can go as fast as +300Km/h.  In comparison, China's latest generation of high-speed trains can also travel at +300km/h.  Also, there are more high-speed trains and tracks in China and the rest of the world combined.  In the December 2016 and August 2017, I took high-speed trains in North-East and Southern China.  They were both inexpensive and comfortable.  If you are going to ride a train China, make sure you purchase a ticket with an agent or a hotel.  Buying tickets at train stations will be difficult if you don't speak Chinese and without any Chinese document, you would not be able to access the automated ticket machines.
If you have time, travel with a slower train such as InterCity or Local will save you money.  Of course, the trade-off is time.
Web resources and online booking sites
The Man in Seat 61 — this is an excellent and comprehensive site on rail travel.  Mark Smith, the owner of the site is a passionate train traveller.  The site contains lots of great information and it also has links for you to purchase your tickets.
LOCO 2 –– this site is based in England and  specializes in train tickets in UK and Europe.
Typically, using the above sites mean you have to pay a bit more because you pay a premium to use an English site.  If you can understand the local language, it is always cheaper to purchase the ticket via the local train company.  However, keep in mind that without a local credit card, you may not be able to purchase a ticket even if you can understand the local language.