Kaohsiung City (高雄市)
In the early onset of the COVID-19 pandemic, I travelled to Taiwan with a good friend for nine days. We arrived on Feb. 5 from Hong Kong and one day later, the Taiwan government imposed a ban of visitors from China, Hong Kong, Macau. We arrived in the southern port city Kaohsiung and I noticed the locals are taking this very seriously. On my way to our hotel, I stopped by a local library adjacent to the Central Park subway station and I was stopped by a staff member at the door because I was not wearing a mask. When I arrived at the hotel, my temperature was checked at the entrance.
The following are photos taken on my first day in Kaohsiung. It is one of the biggest container port cities in the world.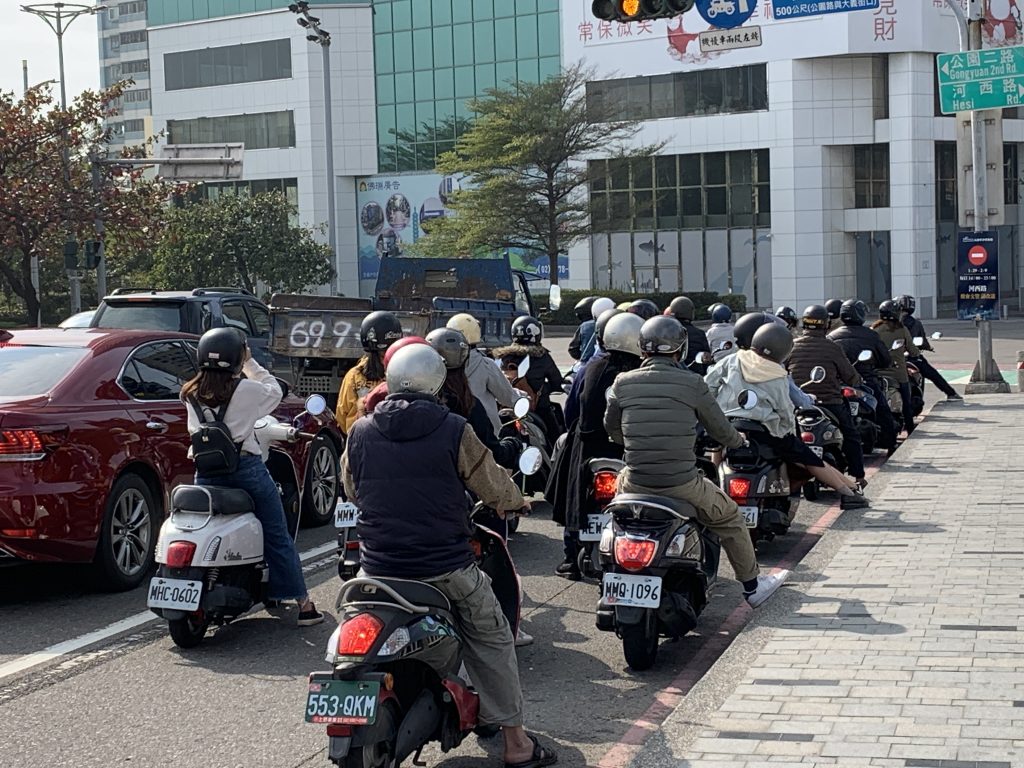 ---
Lotus Pond (蓮池潭)

Kaohsiung  is known for its abundance of temples.  On my second day there, I joined a free walking tour at the Lotus Pond.  About twenty temples and giant statues dotted around the lake.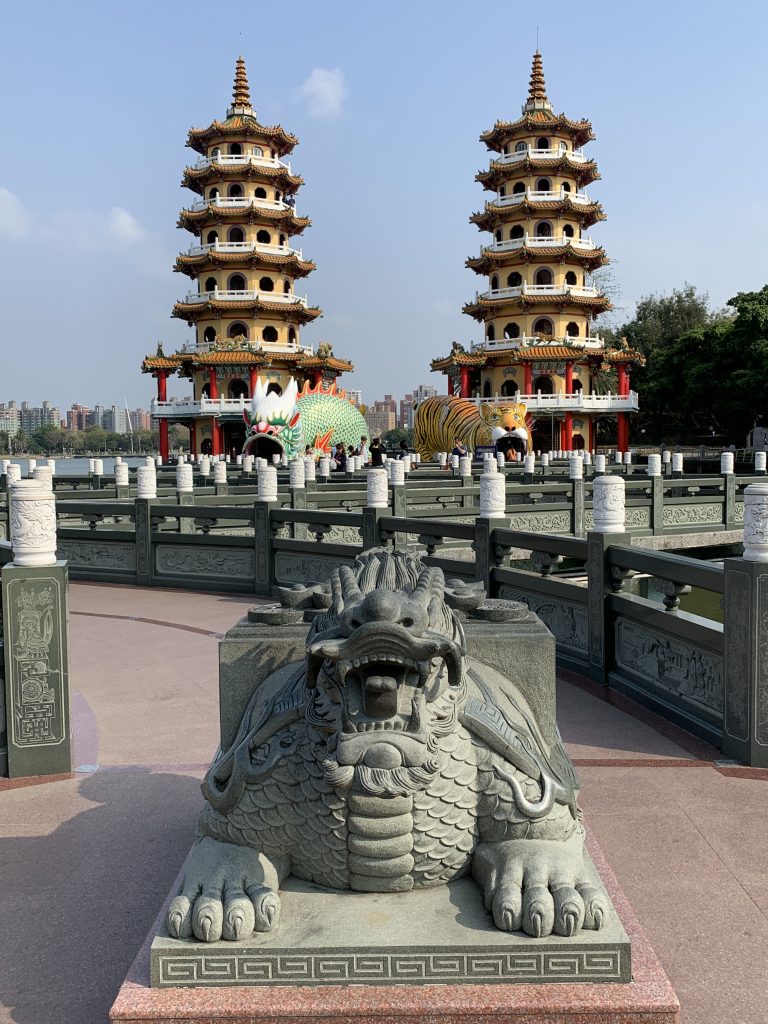 At the end of the tour, I decided to walk to a train to return to my hotel.  It was late afternoon and the traffic was getting busy. Even with the aid of google map, I was getting disoriented.  I decided to ask a young man who was coming toward me for directions. With my very rudimentary Mandarin and his limited English, we were resorting to lots of hand-waving. Then, he signalled me to stay and literally ran away.  Within a couple of minutes, he returned on his motorbike and before I knew it, I was riding on the back for a few blocks to the train station. In my travels, I often encounter kindness from strangers and this was another chance encounter that makes travel such a pure joy